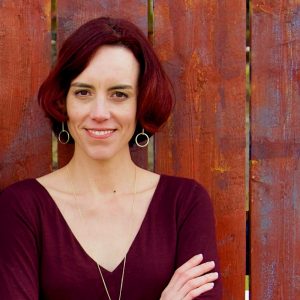 Rebecca (Reba) J Howard, PhD
Researcher in Biochemistry
Laboratory Manager
Department of Biochemistry & Biophysics
Stockholm University
Email: rebecca.howard@scilifelab.se
CV: rebahoward.net
Projects
Representative Publications
Fourati Z*, Howard RJ*, Heusser SA, Hu H, Ruza RR, Sauguet L, Lindahl E, Delarue M. Structural basis for a bimodal allosteric mechanism of general anesthetic modulation in pentameric ligand-gated ion channels. Cell Reports (2018) 23: 993–1004. doi: 10.1016/j.celrep.2018.03.108. *equal contributions
Howard RJ, Carnevale V, Delemotte L, Hellmich UA, Rothberg BS. Permeating disciplines: Overcoming barriers between molecular simulations and classical structure-function approaches in biological ion transport. Biochimica et Biophysica Acta – Biomembranes (2018) 1860: 927 – 942. doi: 10.1016/j.bbamem.2017.12.013.
Heusser SA, Yoluk Ö, Klement G, Riederer EA, Lindahl E, Howard RJ. Functional characterization of neurotransmitter activation and modulation in a nematode model ligand-gated ion channel. Journal of Neurochemistry (2016) 138: 243 – 253. doi: 10.1111/jnc.13644.
Profiles