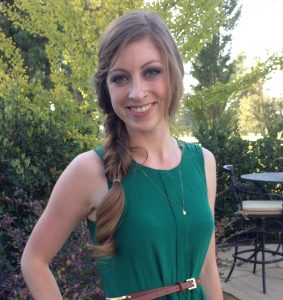 PhD Student
Department of Biochemistry & Biophysics
Stockholm University
Projects:
Biography:
Sarah was born and raised in Northern California, and later moved to Phoenix, Arizona for her undergraduate studies. Once completed she moved to Stockholm, Sweden and completed her master's degree in the new "Molecular Techniques in Life Science" program, associated with SciLifeLab. She was previously a project worker in Lucie Delemotte's lab, and is now a PhD student of David Drew. She continues to work with the supervision of Lucie in characterizing the energy landscapes of sugar transporters.
Education:
MSc- Molecular Techniques in Life Science, KTH Royal Institute of Technology, Stockholm University, Karolinska Institutet (2017)
BSc- Biological Sciences, Arizona State University (2014)