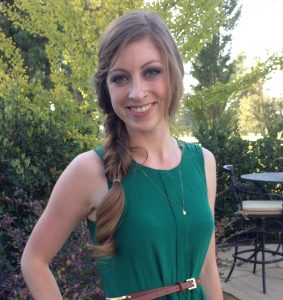 PhD Student
Department of Biochemistry & Biophysics
Stockholm University
Projects:
Biography:
Sarah is originally from the US, and has been living in Sweden since 2014. She completed her masters here in Stockholm in the first group of the "Molecular Techniques in Life Science" program.  Since 2018, she has been a PhD student in the lab of David Drew , with Lucie Delemotte as a co-supervisor. Sarah works on various computational and experimental projects characterizing sugar transporters. These projects include: as determining the energy landscape and lipid modulation of GLUT5, assessing inhibition of PfHT1 by antimalarial drugs, and probing sugar porter substrate specificity.
Education:
MSc- Molecular Techniques in Life Science, KTH Royal Institute of Technology, Stockholm University, Karolinska Institutet (2017)
BSc- Biological Sciences, Arizona State University (2014)
Relevant publications:
The molecular basis for sugar import in malaria parasites
. AA Qureshi, A Suades, R Matsuoka, J Brock, SE McComas, E Nji, L Orellana, M Claesson, L Delemotte and D Drew. Nature, 
578
, 321–325